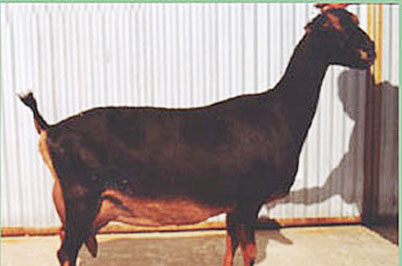 Combining nearly thirty years Nepal travel experience with a lifetime of caring for goats, Daniel Laney works with local government and nonprofit organizations to provide veterinary supplies, basic tools, and best practices training to local herders.
_x000D_
When not in Nepal, Dan is judging goats at events across the US. Compensation for this work provides for his travel and personal expenses. Medicines, tools, and female Nepali goats are funded through donations and modest product sales. The full profit from your purchase of a toy goat goes directly to this fund.
_x000D_
Dan worked with the Women's Skills Development Organization, Pokhara (WSDO) to design these adorable goats. Originally established and continually run by Nepalese women, this registered nonprofit Fair Trade organization has been working since 1975 to empower marginalized women. WSDO provides fair wages and a safe working environment, while maintaining ecologically sustainable processes.
_x000D_
Each goat is crafted with locally sourced raw materials, hand woven cotton fabrics, and eco-friendly dyes. The remainder of your purchase price covers these costs of production.
_x000D_
Kalimandu is proud to support the Worldwide Goat Project, Nepal by providing a platform for sales without commission – and to further support the work of Women's Skills Development Organization, Pokhara by bringing more quality WSDO products to you.